All the memories from your special day in one place
Guests capture beautiful moments, invite them to get involved and make it simple & easy to share them with you.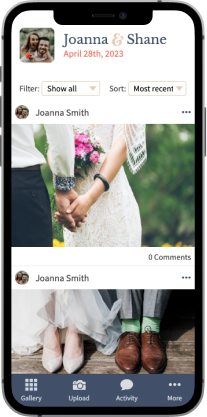 Unlimited Guests

Whether you have just a few or hundreds of guests, your gallery is setup for all of them!

Unlimited Photos

Your guests can upload an unlimited amount of photos so that you can see all the special moments from the day.

Private Gallery

Only people you invite or share the private joining code with can access your gallery.